Reliably on the move worldwide
by sea, land and air
International networks, cooperation and friendships –
we deliver to countries all over the world
The head office of international freight forwarder OTTO HAALBOOM is located in Hamburg. From here we coordinate logistics and transport worldwide. Our service package has been constantly expanded and optimised through national and international business development. As an international freight forwarder, we ensure fast and secure transport chains all over the world so that your goods reach their destination safely. Maximum flexibility is our claim, combined with a high service quality standard. We have also expanded our logistics and transport services to many destinations in Africa over the years. We deliver where no one dares to go with our delivery systems. So it is no coincidence that we will be wherever we are needed both today and in the future. Our services are diverse and can be adapted to the individual wishes of our customers at any time. The work processes are bundled in a comprehensive quality management system and guarantee optimal service. Reliable transport logistics worldwide, whether sea freight, air freight or land transport!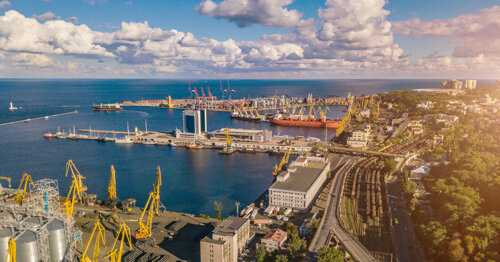 Haalboom and Eastern Europe
In terms of geography, Eastern Europe includes the European part of Russia, Belarus, the Ukraine, Moldova, Azerbaijan and other CIS countries, as well as the Baltic states of Estonia, Latvia and Lithuania. Yuzhny, Ukraine has the largest deep-water port in the Black Sea and also the youngest.
In addition, Yuzhny tops the list of the top three leading ports in Ukraine (Chornomorsk, Odessa, Yuzhny) and ranks among the top in the country in terms of cargo turnover. The port is located on the north-western shore of the Black Sea in the ice-free Maly Adzhalyk Liman, 30 kilometres from the port of Odessa.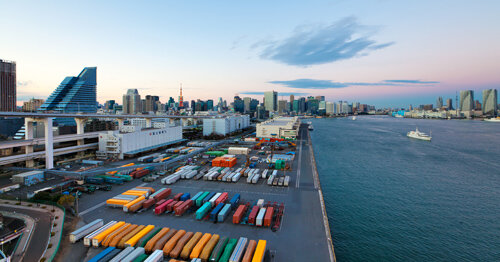 Central Asia is a collective term for the large region in the centre of the continent of Asia. This usually includes the present-day states of Kazakhstan, Uzbekistan, Tajikistan, Turkmenistan and Kyrgyzstan, as well as the autonomous regions of Sinkiang (Xinjiang) and Tibet (western provinces, where the geographical centre of Asia lies), which belong to China.
Kazakhstan can be reached by train via Moscow (Moscow-Almaty route, around four days). The first test train of the Trans-Asian-Railway (TAR) ran in 2003. This route runs from Turkey through Iran, Turkmenistan, Uzbekistan and Kazakhstan to China and is the only east-west connection in Asia that does not pass through Russia and has practically no significance for passenger traffic. For the onward journey to China, there is a train between Almaty and Urumqi, China. OTTO HAALBOOM Internationale Spedition needs around ten days for the Germany-Almaty route.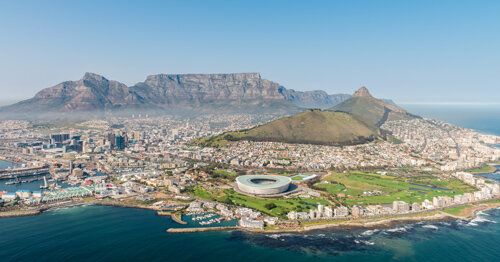 West Africa, northern Africa and southern Africa are served smoothly by OTTO HAALBOOM Internationale Spedition for imports and exports.
We import and export from and to Algeria, Angola, Benin, Botswana, Egypt, Ivory Coast, Gambia, Ghana, Liberia, Libya, Malawi, Morocco, Namibia, Nigeria, Sierra Leone, South Africa and Tunisia. The shipments are handled with truck, ocean, air freight and RoRo transport.
With our "door to door" container service for e.g. exhibitions, trade fairs etc. as well as for relief goods, we offer completely monitored container processes from dispatch to destination. If desired, we can take care of the administration with the local authorities or offices. In addition, shipments of cars as well as construction site and transport machinery are possible via RoRo shipping to even the smallest village. In our new office in Namibia, we have additional contact partners at your disposal.
Complete handling from the smallest part to bulky goods to entire production systems
Class I hazardous goods with specially equipped wagons